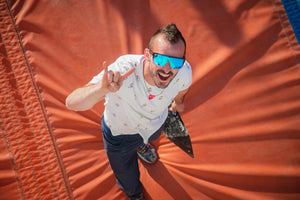 Friendly Industry Experts
CONNECT WITH AN INDUSTRY EXPERT
Whether you are looking for some basic info or an in depth consultation we have an expert for you.
Consultations
Schedule a free 1 hour consultation. We will talk about your needs and form a plan of attack. From hold ordering to designing your hold room, we've got you covered.
Schedule your consultation
Commercial Ordering
Are you a climbing gym, university wall or other commercial facility? Reach out to open a wholesale account, and find out more about our rewards program.
Request wholesale account
Route Setting
Need a crew for your opening set? Looking to book a setting clinic for your crew? Or maybe you need help finding a head setter. Reach out for all setting inquries.
Email our setting expert
Contact a Lead Sales Rep
Our sales reps are respected routesetters and industry leaders. They have a deep understanding of climbing holds, setting, and how they can work to provide your customers with a unique climbing experience. Our reps will take the time to understand your gyms needs and help you build an order that makes sense for you. Every gym and its market is different, lets get you the right holds.
USA / Mexico: Louie Anderson
Louie Anderson has built over 50 climbing gyms, shaped 1000's of climbing holds, been a gym owner and has over 30 years route setting experience. His ability to see things from every aspect gives him a unique depth of knowledge that not many posses.
Louieanderson@live.com
Canada: Kaleb Thomas
Kaleb@theholdroom.com